Originally the performance state of the G310M of the Acer Aspire 4740G is as follows
Default Mode:
135MHZ GPU Clock
270MHZ Shader Clock
135MHZ Memory Clock
0.85 Voltage
2D Mode:
405MHZ GPU Clock
810MHZ Shader Clock
405MHZ Memory Clock
0.85 Voltage
3D Mode:
625MHZ GPU Clock
1350MHZ Shader Clock
790MHZ Memory Clock
1.03 Voltage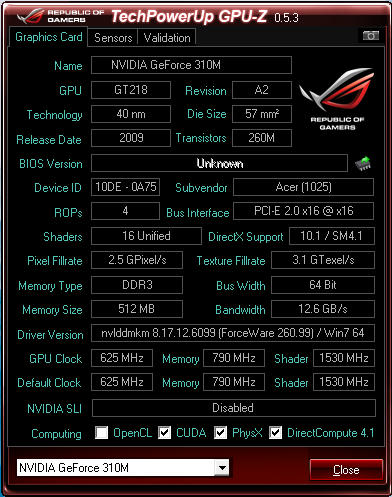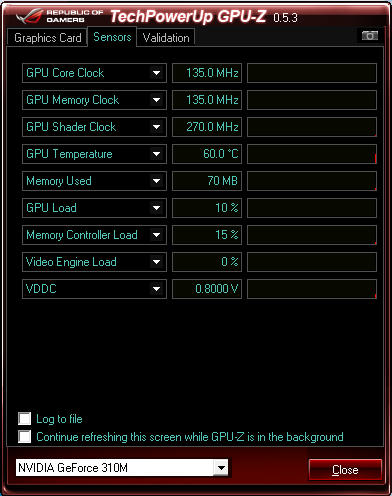 In fact it is possible to reduce the voltage in Default Mode.
Technically it should save some power, hence I modified the VGA BIOS Module using Nibitor and set the Default Voltage to 0.80 Volts instead.
Flashing BIOS is to be attempted by the tech savy, this BIOS has been tested to be working on my laptop hence any issue with incorrect flashing would be your responsibility.
I share the modified BIOS
here
.